Ways to Customize Your Brand New 2017 Kia Sorento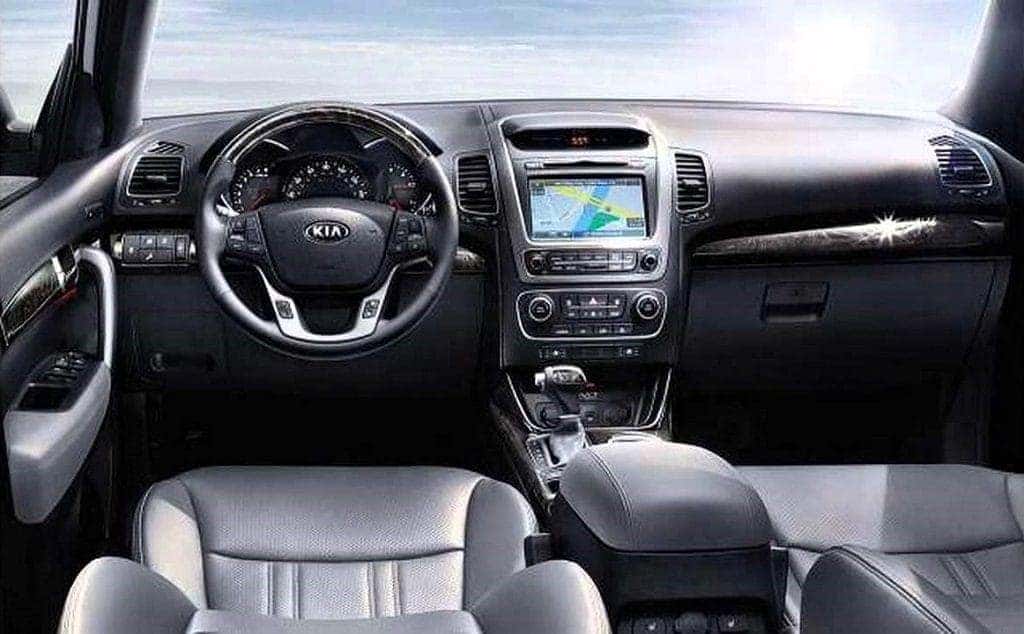 With the 2017 Sorento, Kia makes it easy to customize your vehicle to meet your exact needs. There are multiple seating configurations in addition to the choice of trim levels, engines, and things like colors and extra options and accessories. When it comes time to configure your Sorento, remember the following customization options.

5 or 7 Passengers
One of the first things you need to think about is whether you want your 2017 Kia Sorento to seat five passengers in two rows of seats or seven passengers in three rows. The choice you make will limit your trim options somewhat, since the L, SX Limited, and EX 2.0T are only available with seating for five and the LX V6 can only have seven passengers. The LX with a 4-cylinder engine can have either configuration.
Trim Level
Perhaps the most important decision for customizing your Sorento is the trim that you want. There are five options available: the L, LX, EX, SX, and SX Limited. Each of the top four trims builds on the previous trim, adding more features. There are also some variations in engine availability among them.
Engine and Drivetrain
Regardless of how you want to configure the rest of your 2017 Sorento, you will get to choose between front-wheel drive and all-wheel drive, with the exception of the L trim, which is only front-wheel drive. You also have some engine choices based on trims. A 185-horsepower, 2.4-liter 4-cylinder comes with the L or LX trim level. The EX 2.0T runs on a 240-horsepower, 2-liter turbocharged 4-cylinder. The SX and SX Limited both come standard with a 290-horsepower, 3.3-liter V6, which you can opt for on the LX or EX trim.
Colors, Packages, and Accessories
If there weren't already enough ways to customize your 2017 Kia Sorento, you will also get to choose your exterior color, packages, and accessories. There are nine exterior colors available, depending on the trim you choose. They range from light neutrals, like Snow White Pearl and Sparkling Silver, to darker neutrals, like Polished Walnut and Ebony Black. If you want to show off your personality, you can opt for Remington Red, Blaze Blue, or Sangria. Just a few of the available packages are the Advanced Technology Package and a Convenience Package on the LX, a Premium and Advanced Touring Package, and an EX Premium Package. Factor in accessories, and you can truly make your Sorento your own.
Learn More About How to Customize Your 2017 Kia Sorento
For help configure your ideal 2017 Kia Sorento, talk to the friendly staff at Ray Brandt Kia in Harvey, LA.