Must-Try Mason Jar Salad Dressings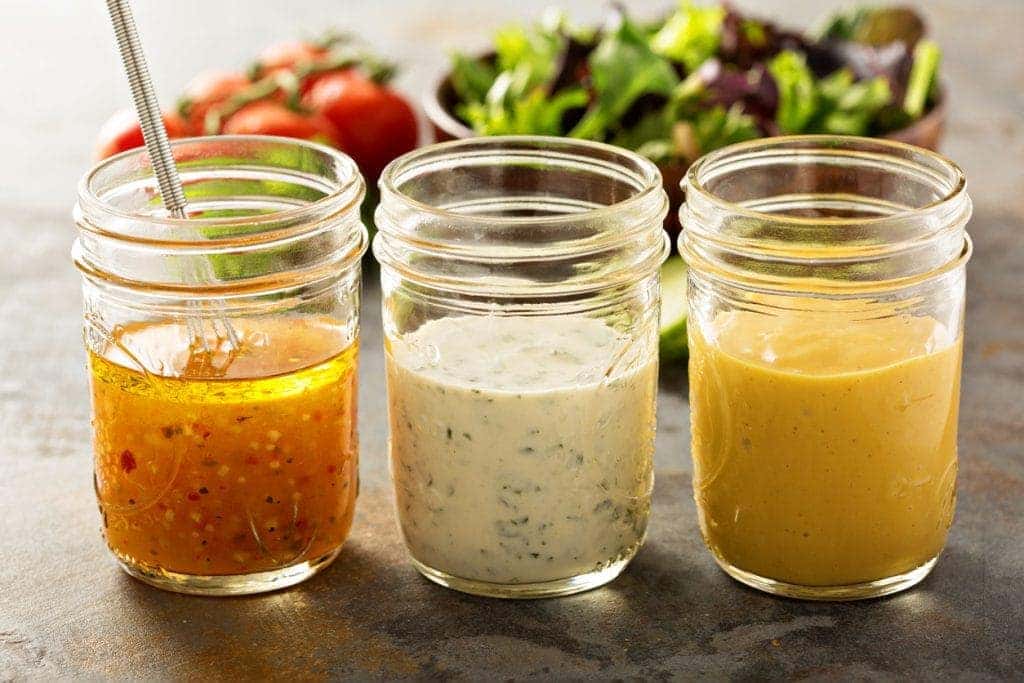 Looking for an awesome new salad dressing recipe to try? Make sure to check out these amazing mason jar salad dressing recipes for your next party, event, or family dinner night. With so many options, there is guaranteed to be something everyone can get excited about.

Creamy Caesar
A new twist on a classic American dish, this Caesar dressing is truly incredible! This specific recipe produces about a cup and a half of dressing, and makes an awesome sauce too! You will need a strong blender or a food processor when making your dressing. Made from ingredients found in almost any fridge, do not be afraid to give it a try soon!
Ingredients:
2 Tbsp mayo
2 tsp Dijon mustard
1/2 Tsp freshly ground black pepper
2 large garlic cloves, pressed
1/4 cup fresh squeezed lemon juice
cups mild or extra light olive oil 1/2 cup shredded Parmesan cheese
To check out all the specific steps and how to prepare this caesar dressing in no time at all, click here!
Savory Italian Dressing
Check out this quick and easy recipe for Italian dressing. With a total prep time of only 5 minutes and only 6 ingredients, cooking has never been so easy! Once you have made your dressing, it will stay good in the fridge for 4-5 days! Just shake and pour for an awesome experience.
Ingredients:
1/4 cup extra virgin olive oil
Freshly ground black pepper
1/4 cup white wine or champagne vinegar
1 TBSP Mrs. Dash Italian seasoning blend
1/2 TBSP garlic powder
1/4 Tsp salt
Preparation is too easy! Just whisk all your ingredients together and let them sit. Transfer into your mason jar and chill for an hour. Then serve!
Flavorful Ranch Dressing
Everybody loves ranch dressing – it can be used for SO many things. Ranch makes a delicious dressing, dip, marinade and so much more! Check out this homemade ranch dressing recipe for a healthier version of one of your favorite foods!
Ingredients:
1 cup Greek yogurt
½ Tsp dried dill
¼ Tsp garlic powder
¼ cup milk
1 tbsp fresh parsley, chopped (or 1/2 tbsp dried)
1 tsp ground pepper
½ Tsp sea salt
¼ Tsp onion powder
1/8 Tsp dried thyme
Click here to see how to create your own homemade herb ranch dressing in three easy steps!
Visit Ray Brandt Kia Today
Make sure to stop by Ray Brandt Kia in Harvey LA next time you are out and about. We have a huge selection of both new and used vehicles for you to choose from, and a friendly sales staff that is always here to help. Here at Ray Brandt, we pride ourselves on providing excellent customer service the first time around. Our auto care professionals are experts at knowing the ins and outs of your vehicle, and the automotive industry. Come in for a test drive today, or just to speak to one of our auto care experts. We look forward to seeing you very soon!