Jump in Your Kia and Head to the French Quarter Festival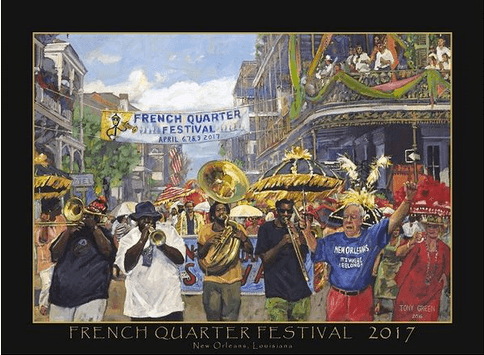 Get ready to celebrate the vibrant history and unique culture of New Orleans' French Quarter this April! The 
34th annual French Quarter Festival
 is just around the corner. The festival runs from April 6th-9th and admission is FREE! There is something at the French Quarter Festival for everyone to enjoy.

Music
The French Quarter Festival will feature 23 music stages placed all throughout the French Quarter. These stages will feature over 170 Louisiana Acts. Genres include everything from Cajun and zydeco to jazz and funk. Some of the featured acts include Aaron Neville, Brass-A-Holics, Amanda Shaw, Audacity Brass Band, Hot Rod Lincoln, New Orleans Classic Jazz Orchestra, the Treme Brass Band, Little Freddie King, and Stooges Brass Band. And these are only a few of the great acts playing the French Quarter Fest!
Food
Satisfy your craving for Cajun food at the French Quarter Festival! More than 60 food and beverage vendors will be scattered all around the historic French Quarter. Prices for food ranges from $3-$11. Some of the local fare includes Pat O'Brien's Hurricanes, jambalaya, crawfish étouffée, po'boys, and other New Orleans classics. The food alone makes the festival worth the trip!
Special Events
On top of incredible live music and amazing Cajun food, the festival will also host some other special events this year. Some of these events include dance lessons, parades, art shows, and talks with some of the biggest names in the New Orleans music scene. This year is going to be extra fun!
Official 2017 Poster
Each year the festival team selects a painting to represent the French Quarter. This year's poster was painted by Italian artist Tony Green. There are only a limited number, so click here to get yours before they are gone!
Admission to the French Quarter Festival is free, and more info on the event can be found here. Before you head to the festival, stop by and see us at Ray Brandt Kia.