What is Good Mileage for a Used Car?

What is good mileage for a used car? The question crosses the mind of everyone who looks for low-mileage used cars for sale in Marrero and Harvey. To get the answer, consider the Kia certified pre-owned program. In order to qualify, a vehicle needs to have fewer than 60,000 miles on the odometer. However, as far as Kia used cars are concerned, even a vehicle with many more miles can be a great investment!
In the past, most drivers heard that any car with more than 100,000 miles was a bad investment, but what is considered high mileage for a used car today? With advances in vehicle technology, most vehicles are expected to last for 200,000 miles or more. This means, when you go shopping for low-mileage used cars in Harvey, you're going to have tons of exciting options.
---
What is Considered High Mileage for a Used Car?
It's no secret: Older vehicles with more miles tend to incur much higher repair costs over the same time spans. However, since vehicles are lasting longer and longer, the difference between a car with 50,000 miles and a car with 150,000 miles might not be quite as significant as you'd expect. However, once you hit that 200,000-mile threshold, you're going to start seeing higher repair costs at your local service center.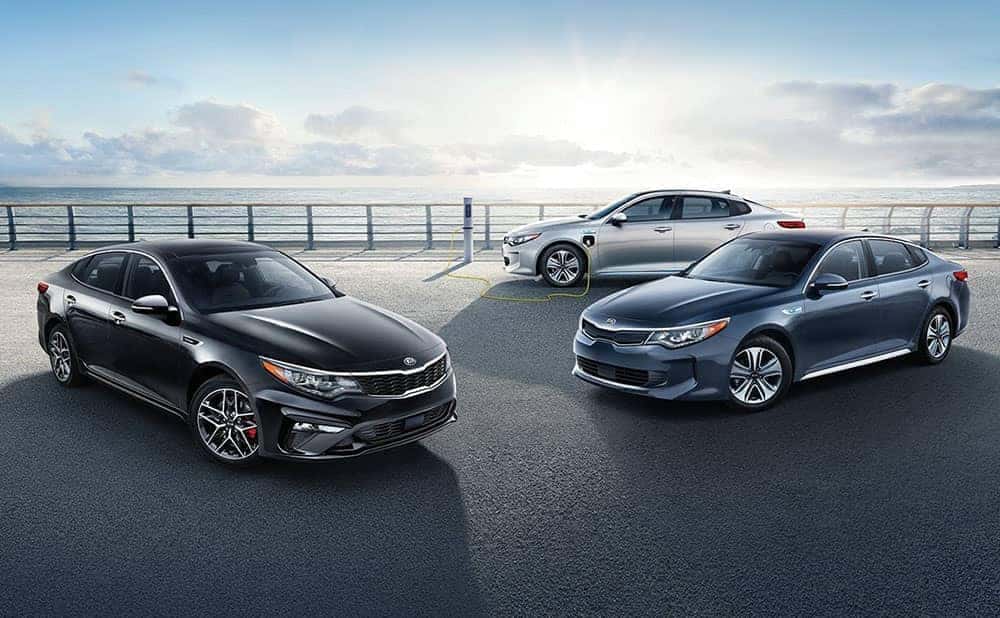 ---
What Else Should You Consider When Searching for Low Mileage Used Cars for Sale?
Mileage vs. Age: The average driver puts on about 10,000-12,000 miles a year. So, divide the total mileage by the age of the vehicle to see if the car falls above or below the average usage.
Year of Manufacture: Advances in vehicle technology just keep coming, and that means that more recently produced models are going to offer more total value than yesteryear's used cars.
Regularly Scheduled Maintenance: Regular maintenance just might be the most important determinant of a car's lifespan! If a model has a well-recorded service history, it'll probably last a lot longer than another comparable vehicle.
Model Generation: A lot can change from year to year, especially if a major redesign has occurred. Talk to our sales team when you're comparing options, and we'll point you to the best model years.
Vehicle History Report: If you access your model's vehicle history report, you should absolutely do so! You'll be able to view collision reports, police records, reported structural damage, and other factors that can turn a good investment into a bad one.
---
Find Low Mileage Used Cars for Sale at Ray Brandt Kia!
It's easy to find great low mileage used cars for sale when you shop with Ray Brandt Kia in Harvey. We offer a great selection of discounted pre-owned vehicles, and we're always rotating our selection. Act quickly to lock in a deal on your favorite used Kia Soul or used Kia Sorento! Our team can teach you the ins and outs of used car buying, including offering info on insurance requirements. Looking to explore other budget-friendly purchase options? Find out if you can lease a new car with bad credit today!
---
Our Pre-Owned Inventory
---
More From Ray Brandt Kia
If you are looking for help in the Harvey area in terms of find a vehicle that will save you money while keeping your gas tank full, then you'll want to check out the Kia Forte MPG. With the Kia Forte fuel economy, you will be enjoying 41 miles per gallon on the highway,…

Starting $19,190 MSRP, the 2022 Kia Soul matches fuel efficiency with an absolutely reasonable starting price. Besides these two perks, you'll also be able to save money in the long run, thanks to the exceptional fuel economy rating. The fuel economy can vary by trim but usually can hit up to 29 mpg city…

With the base model of the Kia Seltos coming in at an affordable $22,490 MSRP, you can only go up from there in terms of safety features and highlights. Learn more about the Kia Seltos interior and the Kia Seltos price of the five different trim levels, and see what else this subcompact SUV…