Fall Soup Recipes to Keep You Warm and Toasty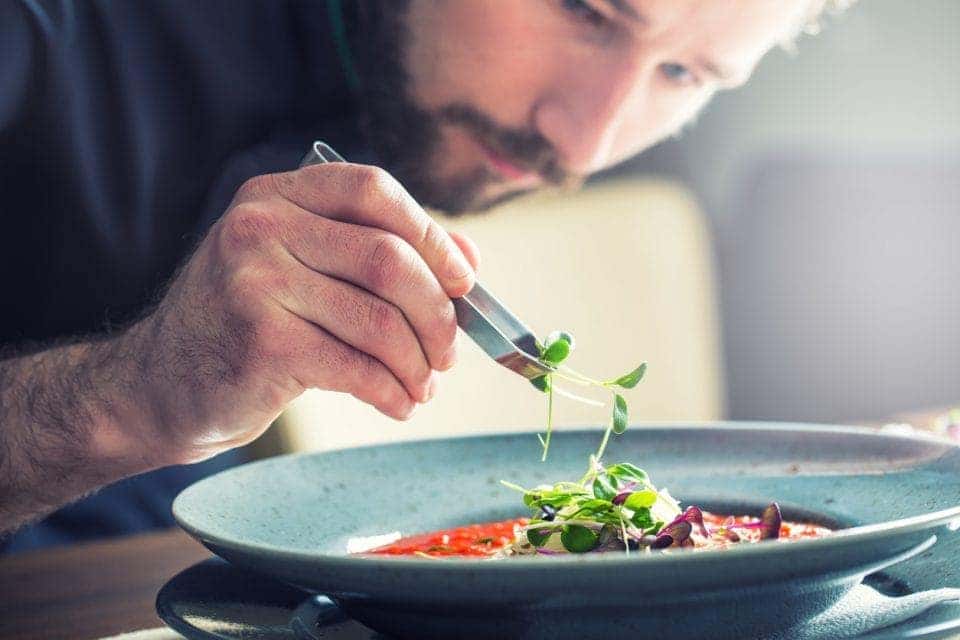 With the decrease in temperature outdoors, a hearty bowl of soup is sure to fit the bill. Keep warm and toasty this season with this list of fall soup recipes that you can make right in the comfort of your home.
Tomato Soup
Start the season off the right with this all-time classic. This recipe is quick and easy to follow. Check out these essentials, and make it your own.
You'll need:
1 can of tomatoes, 4 tablespoons of unsalted butter, 1/2 large onion cut into large wedge pieces, kosher salt, and 1 1/2 cups of water. (As an alternative, you can use low-sodium chicken stock.
Directions:
Step 1: Melt the butter in large saucepan.
Step 2: Add in the onion, water, tomatoes (with their juices), and salt to taste. Bring the mixture to a simmer.
Step 3: Cook uncovered for 35-40 minute, stirring occasionally.
Step 4: For added smoothness, lightly blend the soup in a blended. (Only add a little to the blender at a time).
Step 5: Garnish and serve with a grilled cheese sandwich.
Broccoli and Cheddar Soup
Broccoli and Cheddar Soup is a popular favorite. Therefore, this recipe easily made the list. Here's how you can make this tasty bowl of goodness at home.
You'll need:
2 slices of bread, 2 stalks of celery, 2 cloves of garlic, 1 onion, 1 russet potato, 1 1/4 pounds of broccoli, 6 oz of sharp cheddar, 1 cup of lowfat milk, 2 tablespoons of olive oil, 1/4 teaspoon of grated or ground nutmeg, Kosher salt, and pepper
Directions:
Step 1: Heat the oven to 400 degrees. Toss the bread in 1 tablespoon of olive oil. Then, bake the bread until it's golden and crisp. (This should take about 5-7 minutes).
Step 2: Pour the remaining tablespoon of oil in a large saucepan and place it over medium heat.
Step 3: To the heated saucepan, add in the celery, onion, garlic, broccoli stalks, and potato. Season it with 3/4 teaspoon of salt and 1/4 teaspoon of pepper. Stir and cook for about 5 minutes.
Step 4: Cut the remaining broccoli into small pieces. Add these pieces to the other vegetables, along with 3 cups of water, then cover and bring to a boil for a few minutes.
Step 5: Once the broccoli is tender, remove from heat use a blender to puree the vegetables.
Step 6: Put the mixture back in a saucepan. Then, add the milk and nutmeg to the vegetable mixture and allow it to simmer.
Step 7: Top the soup off with cheese and stir until it's all melted. Serve.
Meatball Soup
Add some meat to your diet with this easy meatball soup. This is the perfect recipe for those looking for a more hearty option.
You'll need:
1 pound of ground pork, beef, or turkey, 3 cloves of garlic, 2 green onions, 1 piece of peeled fresh ginger, 8 oz. of snow peas, 2 qt. of low-sodium chicken broth, and 3 cups of cooked white rice
Directions:
Step 1: Preheat broiler on high heat (the oven rack should be about 6 inches away from the heat source before you set the heat).
Step 2: Line large baking sheet with foil.
Step 3: In a bowl, mix the meat, the green onions, ginger, garlic, and a light amount of salt and pepper.
Step 4: Form these mixed ingredients into small meatballs. Then, arrange these meatballs onto the prepared baking sheet and broil for up to 7 minutes (or until browned).
Step 5: In a covered 5-quart pot, heat the broth on high heat until it simmers. Uncover.
Step 6: Add in rice, snow peas, and broiled meatballs. Reduce the heat temperature down to medium and allow the mixture to simmer until the meatballs are completely cooked and the snow peas are tender. (This should take 5-10 minutes).
As you can see, there are multiple fall soup recipes for you to choose from. Decide which one will best satisfy your craving, and head out to the nearest market to purchase all of the ingredients you'll need. Also, be sure to have your vehicle serviced to ensure that it is in tip-top shape during this cool weather. Stay warm!