Explore the Powertrain on the Kia Optima Plug-In Hybrid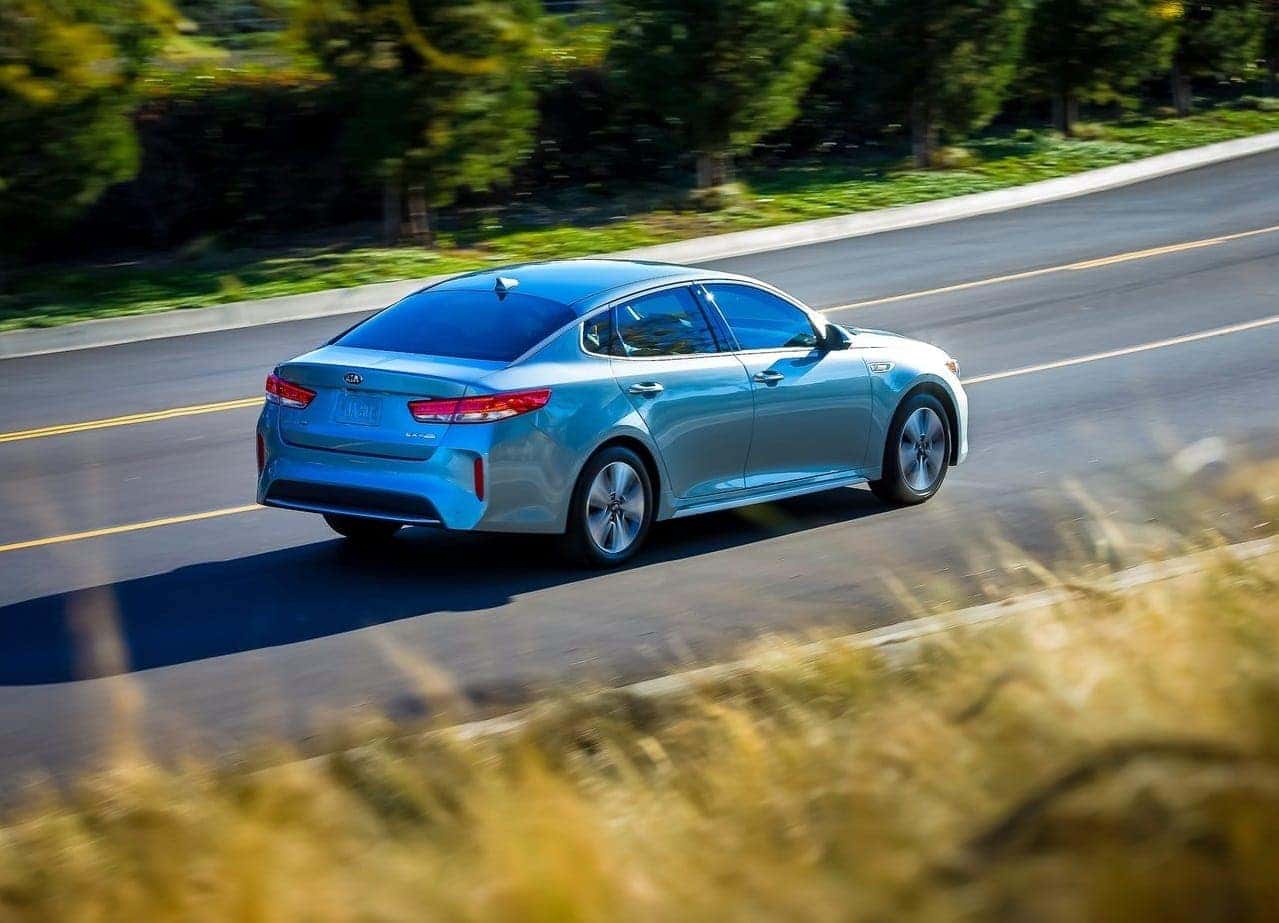 The number of plug-in hybrids available on the market is growing quickly. However, the Kia OptimaPlug-In Hybrid still maintains a name for itself. This model is very similar to the regular Optima but with a unique powertrain that lets it run off gas, electricity, or a combination.

The Plug-In Hybrid Powertrain
Interestingly enough, a great deal of the Kia Optima Plug-In Hybrid's powertrain has traditionally been identical to that on the Hyundai Sonata PHEV. Both have a 9.8-kilowatt-hour battery pack, 27-mile range for electric-only driving, and a 600-mile total range in older models. Throughout the years, the Optima Plug-In Hybrid has evolved. The 2017 model should have an improvement in fuel economy of over 10 percent from the previous model. For reference, the previous model year got 36 mpg* in the city, 40 on the highway, and 38 combined. On the most recent Optima Plug-In Hybrid, the 9.8-kilowatt-hour battery pack is joined by a 50-kilowatt electric motor and multiple mechanical upgrades. You can opt to drive in Charging Mode, Hybrid Mode, or Full EV Mode.
Kia Optima Styling and Features
The 2017 Optima Plug-In Hybrid is nearly identical to its non-hybrid counterpart in terms of styling and features. You should expect an incredibly quiet ride, plenty of detail in the interior, real stitching on the door panels and dash, and a horizontal appearance on the dash. The seats on both the Optima and Optima Plug-In Hybrid were updated for the 2017 model year, including enhanced thigh support. You also get the latest technology, such as Apple CarPlay and Android Auto. The infotainment system now features Google Voice Recognition Local Search to help you find charging stations and other amenities. You can also enjoy 630 watts of Harman/Kardon premium sound in this PHEV.
You can learn more about the Kia Optima inventory as well as the Plug-In Hybrid or the other fuel-efficient models in the Kia lineup at Ray Brandt Kia in Harvey, LA.
*Your actual range may vary based on several factors including temperature, terrain, and driving technique