What is My Car Maintenance Schedule?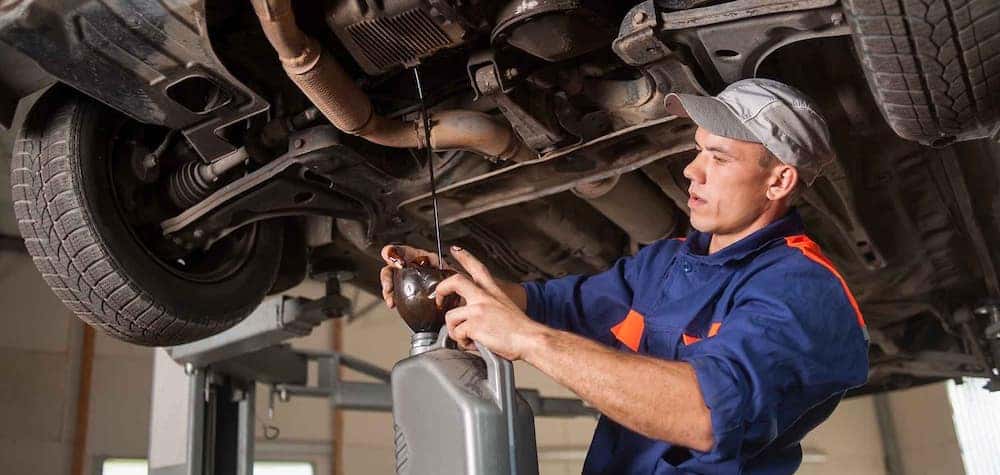 After you buy a new Kia or used vehicle near New Orleans, it's important to keep up with regular car services to ensure that it runs properly for years to come. Not only does this help you get the most out of your investment, but routine maintenance saves you from having to pay for more serious, and more expensive, issues down the road. Follow this car maintenance schedule to keep all aspects of your car in proper working order.
Every Month
These are the maintenance checks you should perform every month on your vehicle:
Clean the interior and exterior
Check to see if the check engine light is on
Check tire pressure and tread
Make sure all the interior and exterior lights work
Make sure windshield wiper fluid is filled
Every Three Months or 3,000 Miles
Check the following vehicle components:
Engine oil and air filter
Automatic transmission, power steering, wiper fluid levels
Tire pressure, tread, and wear and tear
All lights inside and out
Belts, exhaust, and hoses
Fuel filter
Every Six Months or 6,000 Miles
In addition to the three-month/3,000-mile maintenance, you'll want to have these components checked every six months or 6,000 miles:
Chassis lubrication
Polish your vehicle
Car battery and cables
Windshield wipers
Every 12 Months or 12,000 Miles
These systems and components should be checked annually:
Steering and suspension
Coolant levels
Brake system
Transmission fluid levels
Why Follow a Car Maintenance Schedule?
It seems like common sense, but we often forget that our vehicles are intricate machines that need regular care to function properly for your Marrero drives. Without that routine auto service, you risk experiencing more involved issues down the road, such as a dead battery that needs a jump. This can lead to the need for expensive auto parts and repairs. Routine maintenance not only keeps your car, truck, or SUV in running smoothly, but it also saves you money.
Take Advantage of the Ray Brandt Kia Service Department
When your vehicle is due for one of these routine maintenance intervals, let the professionals help. Schedule a service appointment with our highly trained technicians in Harvey, and check out our service specials to help you save on regular car services. You can even learn more about the incredible service you'll get under the Kia warranty coverage.
More From Ray Brandt Kia 
The 2019 Kia Sorento configurations offer New Orleans and Marrero drivers plenty of options when it comes to price, performance, and available features. But which Kia SUV is right for you? Learn more about the Kia Sorento trim levels at Ray Brandt Kia! 2019 Sorento Details New Sorento Inventory 2019 Sorento Trim Levels If you're a customer that…

So you've settled on your favorite Kia model, the Kia Sportage, but now comes the challenge of figuring out which trim level is right for you. While you may compare certain trims together such as the Kia Sportage LX vs. EX, or the Kia Sportage S vs. SX Turbo, Ray Brandt Kia is here to give you…

No matter which style it is, the 2020 Kia Telluride is proving to be one of the most popular SUVs on New Orleans roads. The Kia Telluride trim levels offer up plenty of consistent features across the entire lineup along with plenty of exclusive trim-specific features for you to enjoy. Learn more about the Kia Telluride…