2021 Kia Seltos Interior Highlights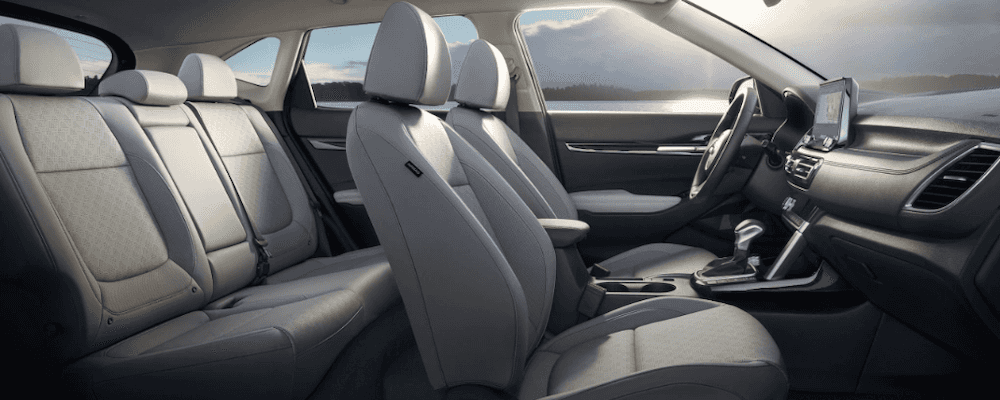 The 2021 Kia Seltos is a new subcompact crossover that's exceptional on the inside and out. The generous interior dimensions and soothing colors of the Seltos are just the start of what makes this an exceptional choice for Harvey families — keep reading for a primer on the 2021 Kia Seltos interior.
2021 Seltos Dimensions

The interior dimensions of the 2021 Kia Seltos are surprisingly roomy and comfortable for a subcompact SUV. This vehicle offers the command of the road you expect from a crossover with the nimbleness of a smaller car, along with plenty of space for you and your passengers:
Headroom: 40 inches front, 38.4 inches rear
Shoulder room: 55.5 inches front, 54.7 inches rear
Legroom: 41.4 inches front, 38.0 inches rear
Length: 172 inches
Height, no roof rails: 63.6 inches
Ground clearance: 7.3 inches
Cargo space behind the rear seats: 26.6 cubic feet
Cargo space behind the front seats: 62.8 cubic feet
The Seltos does more than just provide ample room for you and your passengers to stretch out — there's ample room for cargo, making this an exceptionally versatile vehicle.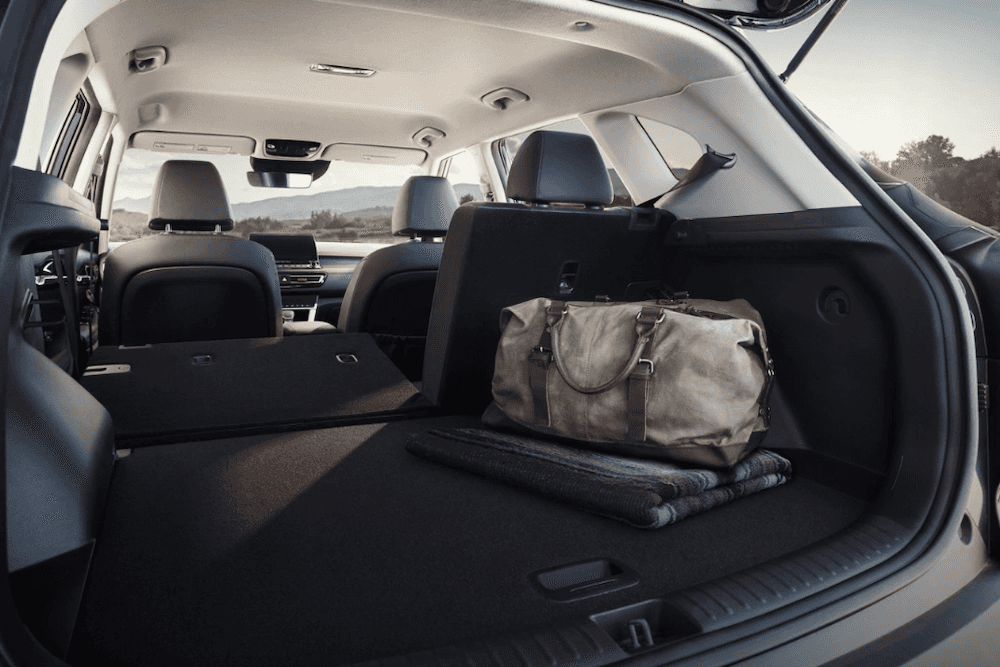 Standout Features Inside the 2021 Seltos
A great thing to consider about the new Seltos is the quality of its interior features. This applies to both the look and feel of the vehicle as well as the technology. Kia uses high-quality interior materials to make your New Orleans drive more comfortable. You also get impressive tech features like a 10.3-inch infotainment touchscreen to keep you connected as you drive.
Get Inside the 2021 Seltos With Ray Brandt Kia
Now that you know all about the dimensions of the 2021 Kia Seltos, it's time to learn more about your options for a new model near Marrero. From sales to getting a warranty, we make it easy at Ray Brandt Kia. The Kia Seltos interior is only the beginning — the rest of its specs are stunning, too. We offer a full suite of automotive information and services, making sure you never have to worry about a thing as you shop. Contact us to get started.
More About the 2021 Seltos
What can Harvey drivers expect from the 2021 Kia Seltos exterior? Colors range from dignified Steel Gray to punchy Starbright Yellow, plus a range of two-tone options available at higher trims. Join Ray Brandt Kia as we explore the all 2021 Kia Seltos colors now available to Marrero-area buyers. View Seltos Inventory Contact Us What 2021 Kia…

The wait is over for Harvey drivers, and the 2021 Kia Seltos is here! This new addition to the Kia family is a rugged all-wheel drive SUV with powerful yet efficient engine options and state of the art technology features. The stylish colors and bold design elements allow this SUV to stand out on any…

The 2021 Kia Seltos is a new subcompact crossover that's exceptional on the inside and out. The generous interior dimensions and soothing colors of the Seltos are just the start of what makes this an exceptional choice for Harvey families — keep reading for a primer on the 2021 Kia Seltos interior. View Seltos Inventory…