2020 Kia Optima Reviews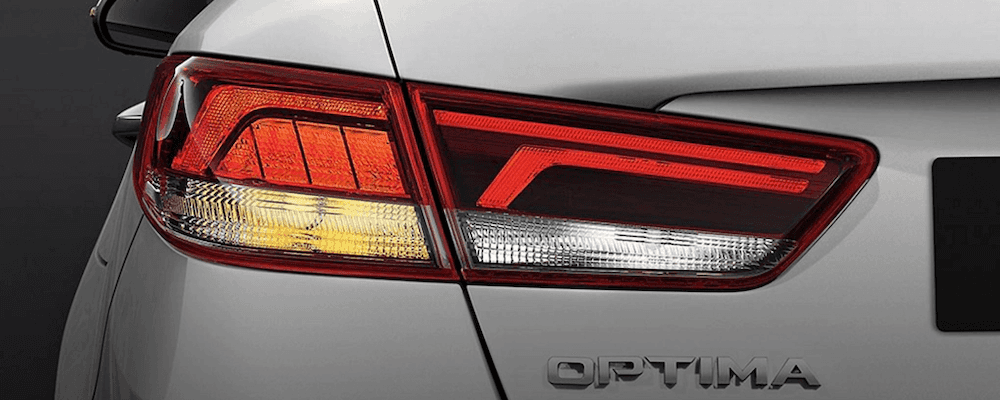 The stylish and spacious 2020 Kia Optima has been turning heads around Harvey, and for good reason. Commuters, road trippers, family explorers, and the solo traveler all find much to love about the Optima sedan. Review what the impartial industry experts are saying about the impressive design, the array of standard safety equipment, and its smooth ride quality with the Ray Brandt Kia specialists. Each 2020 Kia Optima review outlines a wide range of its points of excellence–read on below for the specs that matter to you.
2020 Optima Reviews: Kia Warranty and Safety Ratings
Between its safety ratings and its standard warranty, the new Optima is unrivaled in terms of reliability. Kia drivers around Marrero know well the exceptional warranty that comes with new vehicles, and the 2020 Kia Optima review selection highlights exactly that:
Kelley Blue Book explains, "As with all Kia models, the Optima boasts a superb 10-year/100,000-mile powertrain warranty, which far exceeds the warranties of rivals such as the Chevrolet Malibu, Honda Accord, Nissan Altima and Toyota Camry."
The Edmunds experts noted the National Highway Traffic Safety Administration's five-star rating of the Kia Optima and its Insurance Institute of Highway Safety tests, rated the highest possible, "Good," across the board.
As for the finely-tuned safety equipment that makes the long warranty feasible, the Autoblog 2020 Kia Optima review covers the essentials:
"For 2020, every Optima comes standard with automatic emergency braking with pedestrian detection, blind-spot monitors, and active lane control, as well as many airbags. Adaptive cruise control comes on the top models."
2020 Optima Reviews: Capacity and Interior Features

Looking for a car that can fit and entertain the whole family on long trips outside New Orleans? The new Kia Optima sedan review excerpts below reveal it is a top choice for drivers everywhere:
The MotorTrend 2020 Kia Optima review praised "the center touchscreen infotainment system," and noted, "the Apple CarPlay and Android Auto integration is some of the best we've used."
The US News experts highlighted its unmatched interior, writing, "This sedan boasts a spacious and high-quality interior, comfy seats, and user-friendly tech features."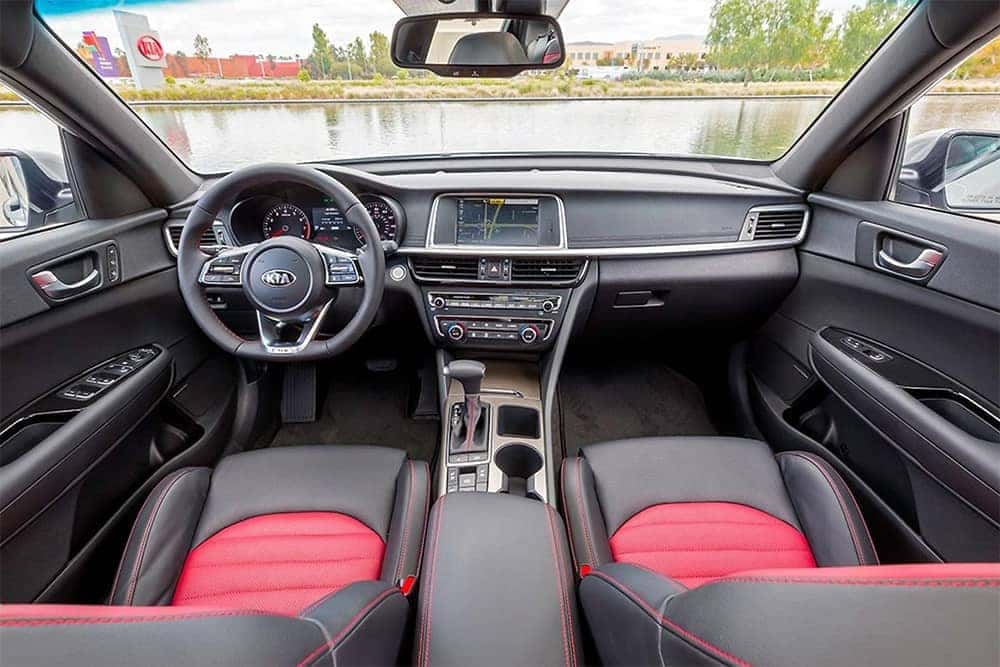 2020 Optima Reviews: Performance
We've discussed the astonishing features inside and out that make the new Kia Optima so adept. But what of its performance? How does it handle? Can drivers sit behind the wheel in total comfort on any road and trip? See what the experts are saying below:
US News lauded the Kia Optima for its smooth ride "even on rough road surfaces"
The Kelly Blue Book Kia Optima sedan review noted its handling "is geared more toward comfort," and that "the ride quality is neither firm nor floaty…complemented by electric-assist steering with a light but natural feel."
Autoblog experts noted its versatility and comfort as well, writing that "the many powertrains mean there are many different Optimas" and "It's successfully tuned to provide a plush ride, which means it easily swallows big bumps in a polished way."
For an even more fuel-efficient sedan, check out the new Optima Hybrid! The range of Kia Optima options is capable of suiting any driver style.
Write Your 2020 Kia Optima Review with Ray Brandt Kia!
Of course, the only opinion that truly matters is yours. While the industry experts have their glowing Kia Optima sedan review ready for perusal anytime, the Harvey selection at Ray Brandt Kia is waiting for you. Compare it to the 2020 Forte, its closest sibling rival, for a close look at their unique capabilities, then contact us today to find out what your favorite can offer you!
More About the 2020 Optima