What are the 2019 Kia Optima Gas Mileage Figures?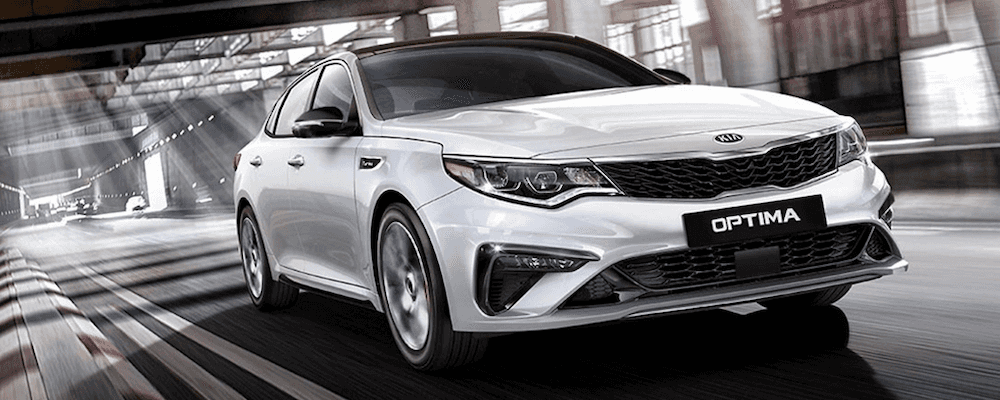 Considering a 2019 Kia Optima? You'll need to know how the Kia Optima gas mileage ratings will impact your daily drives through Harvey and New Orleans! With the available 1.6-liter turbocharged 4-cylinder engine, the Kia Optima mpg reaches up to 27 in the city and 37 on the highway. Those numbers give you an edge over top challengers in the segment, so you can get more enjoyment out of every trim level.
2019 Kia Optima MPG and Engines

Your Kia Optima mpg will be determined by the engine you select for your vehicle. We've listed all of your options below, along with the trims that you'll want to consider.
2.4L 4-Cylinder Engine

EPA-Estimated Optima Gas Mileage – 24 mpg city, 33 mpg highway
Available in LX and S trims

2.0L Turbocharged 4-Cylinder Engine

EPA-Estimated Optima Gas Mileage – 21 mpg city, 30 mpg highway
Available in SX

1.6L Turbocharged 4-Cylinder Engine

EPA-Estimated Optima Gas Mileage – 27 mpg city, 37 mpg highway
Available in EX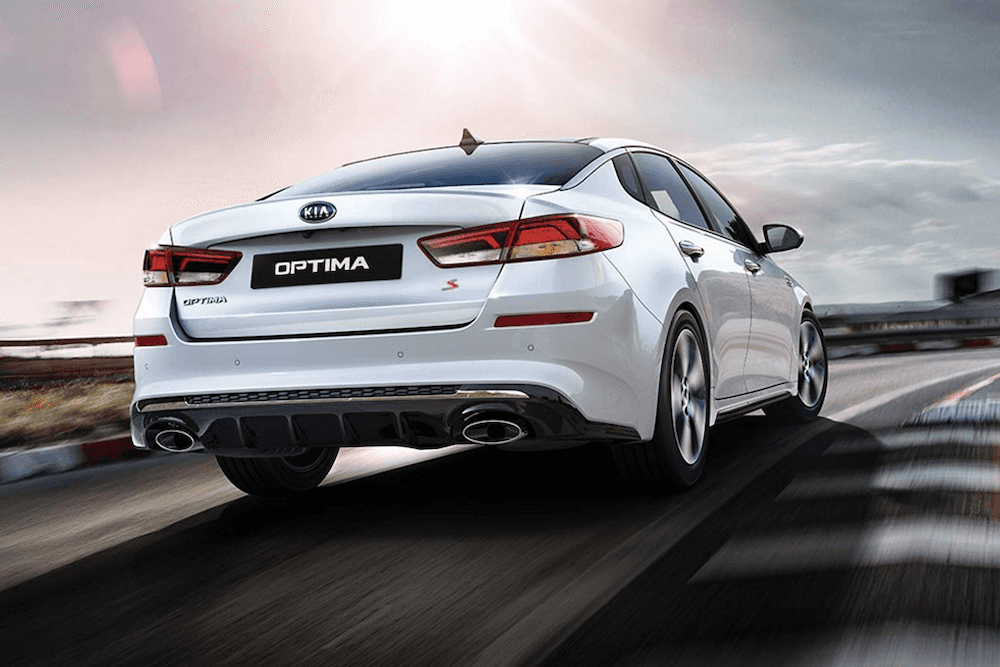 2019 Optima Fuel-Saving Features
Three fuel-efficient engines allow the Optima to excel, but no matter which trim level you settle on, you're going to enjoy a variety of fuel-saving features. Here's what you can expect:
Front-Wheel Drive

Front-wheel drive is standard across the lineup. Although this drivetrain setup offers great performance, it will save fuel compared to an AWD system.

Dual Continuously Variable Valve Timing (CVVT)

The Kia Optima uses CVVT to optimize fuel consumption for the city, the highway, or any other environment you happen to find yourself in!

7-Speed Dual-Clutch Transmission

Why are the Kia Optima gas mileage ratings so strong on the EX trim? Part of the answer lies with the model's 7-speed dual-clutch transmission, which performs more efficiently than most other manual or automatic setups.
Test Drive the 2019 Optima at Ray Brandt Kia in Harvey!
The 2019 Kia Optima gas mileage makes this sedan one of a kind! When you consider the other advantages offered by this sedan, it's easy to see why you should start a new Kia Optima lease or loan agreement today! Take a look at the new 2020 Optima's interior features or trim levels, just pit the 2019 Optima vs. Hyundai Sonata, or Optima vs. Honda Accord to get a sense of what we mean.
More Kia Model Features
Considering a 2019 Kia Optima? You'll need to know how the Kia Optima gas mileage ratings will impact your daily drives through Harvey and New Orleans! With the available 1.6-liter turbocharged 4-cylinder engine, the Kia Optima mpg reaches up to 27 in the city and 37 on the highway. Those numbers give you an edge over…

If you have your eye on the 2019 Kia Optima, you'll have your choice of four different trim levels. Starting with the Kia Optima LX, the base model, each one of the trim levels continues to increase in technology and comfort. Once you have decided on which 2019 Kia Optima trim level makes sense for…