2017 Kia Sorento Delivers an Exceptional Ride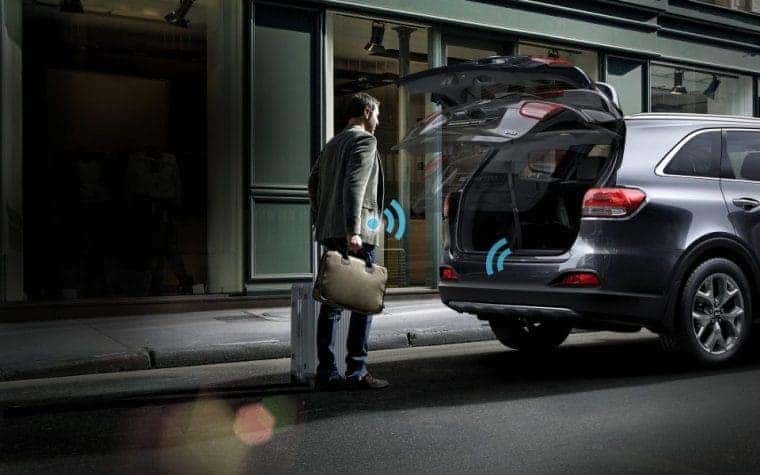 If you are searching for an exceptional ride quality and comfortable interior at a reasonable price, look no further than the 2017 Kia Sorento. This crossover SUV is an excellent choice and consistently recommended by industry experts. Between its versatile yet comfortable rear seats, top crash test scores, and excellent warranty, it delivers a long list of reasons for Louisiana drivers to choose this model.

Taking Advantage of the Sorento's Power
Looking at the powertrain lineup on the 2017 Kia Sorento will show you two familiar faces and a brand new engine. The 2.4-liter 4-cylinder and the 3.3-liter V6 both carry over from the previous model year, while most drivers will be looking to take a Sorento with the new 2.0-liter turbocharged 4-cylinder for a test drive. With this engine, you can enjoy 240 horsepower along with 260 pound-feet. In case you don't remember, the V6 has 290 horsepower and 252 pound-feet of torque, and the 4-cylinder has 185 horsepower with 178 pound-feet. Every single Sorento comes with a 6-speed automatic and your choice of front-wheel drive or all-wheel drive.
The Driving Experience
Simply reading the specs for the 2017 Sorento may give you an idea of what it can do, but the numbers alone aren't enough. With other factors like the suspension, vehicle weight, and size playing a role, actual reviews are a better source of information. If for instance, you just looked at the engine output, you may be tempted to go with the V6; after all, it has 50 more horsepower than the new turbo. That said, the 2.0T actually has a perkier feel in most driving conditions. It also reaches peak torque at fewer revolutions, making the figure more accessible.
The Ride Quality
The Sorento is definitely designed to stay on the road, even with all-wheel drive, but you still get plenty of stability and confidence. All-wheel drive will fine-tune the torque delivery within milliseconds without any slippage having to occur. The torque-vectoring functionality is based on a stability system and further enhances the ride on AWD models when roads are slick.
The brakes are easy to modulate, while the tracking for staying straight ahead is excellent. The pedals feel nice and firm, and the redesigned suspension for the 2017 model of this Kia is definitely appreciated. Paired with more high-strength steel and a stiffer body structure, the 2017 Sorento drives with more confidence than previous model years and keeps you in control better.
Tow as Well
In addition to its exceptional ride, the Sorento is able to deliver more towing capabilities than the average driver expects or needs. Stick to the 4-cylinder and you can tow 2,000 pounds, while the turbo engine or the V6 with front-wheel drive can each tow 3,500 pounds. For those who want to tow regularly, go with the V6 and all-wheel drive to handle 5,000 pounds with ease.
Experience the ride quality of the 2017 Kia Sorento for yourself at Ray Brandt Kia. Our friendly team will help you get behind the wheel on a test drive around Harvey, Louisiana, to confirm that this crossover SUV is right for you.