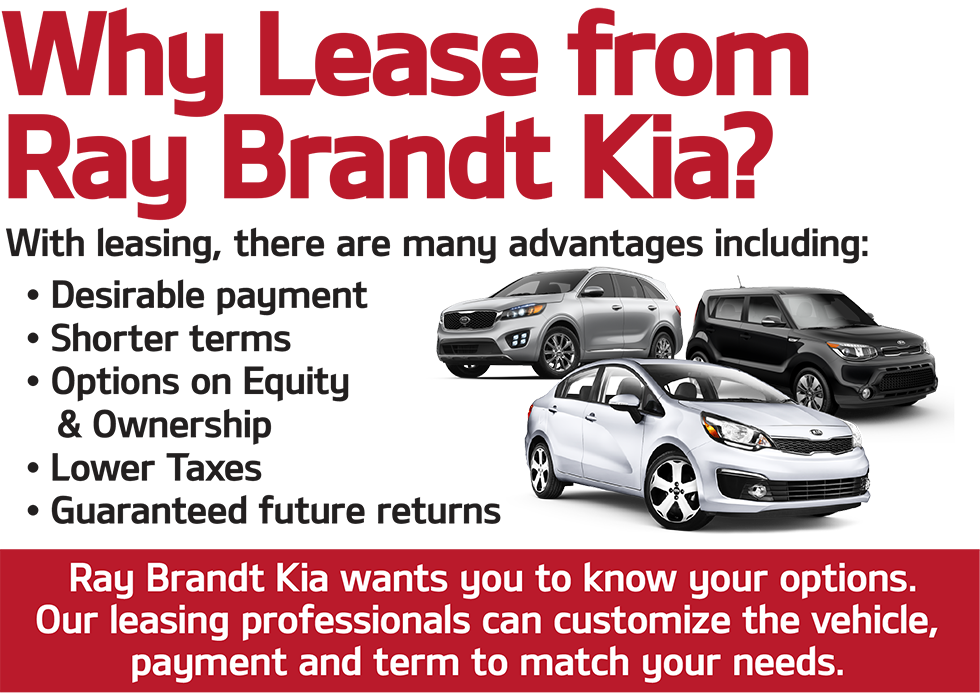 Advantages to Leasing Your New Kia
Have you picked out your next new Kia and now are just trying to decide if you should lease or finance it? There are great benefits to leasing. However, many people are not aware of what great benefits they can get from leasing their next new Kia. Leasing a new car can often allow you to put down a smaller down-payment and also maintain a lower monthly payment. Knowing that your monthly budget is important, our finance center specialists can help you decide if a lease of your new Kia is the right choice for you.
A Lease Helps You Always Have a Modern Vehicle
With each new model Kia comes out with, Kia adds more features to the cars you already love. While buying a car allows you to eventually pay off the car and then own it for the life of the vehicle. Leasing a car allows you to set a lease term and when that lease is up you have a few options. You can choose to pay off the remaining balance of your lease and the car is yours. You can sign a lease on a different car. Or you can choose to lease the newer upgraded model of the car you have been enjoying for the last few years. Leasing a car is the best way to constantly be driving a vehicle that is packed with the latest in automotive technology and safety features.
Less Maintenance Costs with a Lease
When you lease a vehicle, it will most likely be covered by the factory warranty for the entire lease term. This means that you don't have to worry about the high cost of repairs that may come with an older vehicle. Other than regular routine maintenance, you should not have to worry about much else when it comes to your leased Kia.
There are a lot of great reasons to lease your new Kia from Ray Brandt Kia. Our finance center specialists will work to get you the best deal on your new Kia. We're conveniently located in Harvey, Louisiana, and also proudly serve drivers in the greater Metairie, New Orleans, Mandeville and Gretna areas.